Please click F key on your keyborad to enter full screen.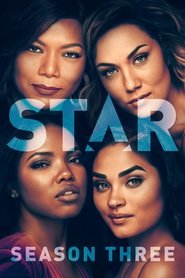 Star Season 3 Episode 1
Three months later, Star returns home from touring, and Alex and Simone's fates are finally answered. Carlotta and Cassie's sibling rivalry continues, as the two grapple with the aftermath of Cassie's big mistake, and Christine is caught in the middle. When Carlotta's back is against the wall, Midtown Sound's strength and future is tested by Mateo Ferrera, and Star's big announcement leaves a lot of questions unanswered.
Episode Title: Secrets & Lies
Air Date: 2018-09-26
Year: 2018