Please click F key on your keyborad to enter full screen.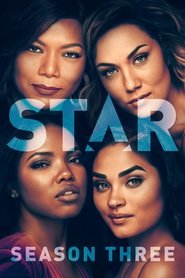 Star Season 3 Episode 10
After giving birth, Star ends up jeopardizing everything she has worked for, while Simone fights for her family. Meanwhile, Carlotta opens up about buried trauma from her past, Cassie puts her neck on the line to save her nephew, Alex's career is skyrocketing and the team begins to think about the future of their musical careers.