Please click F key on your keyborad to enter full screen.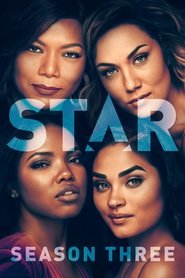 Star Season 3 Episode 6
In an effort to boost ticket sales, Mateo brings on controversial rapper Lil Dini, who clashes with Take 3. Star and Noah confide in each other about their relationship issues and Simone is put in a sticky situation when Jackson is cast as her co-star in a movie. Meanwhile, Derek's keeping a secret, Cotton's suspicions about Cassie grow and Xander pushes Cassie to find the rat in her organization.
Episode Title: Ante Up
Air Date: 2018-11-07
Year: 2018