Please click F key on your keyborad to enter full screen.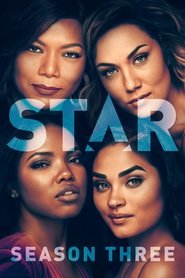 Star Season 3 Episode 9
Carlotta does what she can to make the Rhythm and Bells Festival a success. However, challenges arise when Star ends up in a legal bind, Alex makes a major career move, Simone is hiding a secret and Cassie gets out of jail seeking revenge. Meanwhile, Derek and Ruby volunteer at the shelter, where Ruby comes face-to-face with the man who attacked her. Then, tempers flare as Carlotta and Cassie's father, Calvin, shows up unexpectedly.
Episode Title: Zion
Air Date: 2018-12-05
Year: 2018