Please click F key on your keyborad to enter full screen.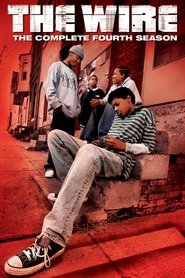 The Wire Season 4 Episode 11
"You play in dirt, you get dirty." – McNulty
Randy has trouble with his friends at school, while Carcetti faces a huge dilemma. Meanwhile, Omar visits Proposition Joe, while Freamon reveals a secret.
Episode Title: A New Day
Air Date: 2006-11-26
Year: 2006